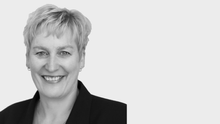 Leona brings 30+ years of well-honed management skills to her Real Estate Career.  Skills developed from organising her past clients wants and needs in the Hospitality Industry.  From this professional Management level, Leona brings integrity, trust and a positive attitude to problem solving which will be of much support for you.
Having spent the greater part of two decades being a trusted facilitator helping to create the most memorable and significant occasions in people's lives, Leona is now bringing that passion and commitment to help you with one of your greatest assets.
Leona's fastidious attention to detail ensures you will be kept informed at every stage and given constant feedback on what is happening.
Leona works with you with commitment, providing assistance with your thoughts and ideas and then actioning them to reality.
From important moments to important assets
Agent Reviews
Niamh Shaw

Leona was absolutely committed to selling our home, and was responsive, professional and scrupulous on our behalf throughout the process. She worked with us all the way and was a pleasure to deal with.